Downloadable Help
Documentation and version history notes for previous versions of PrecisionTree are available through the links below.
To access support material for versions not listed below, please contact Palisade Support.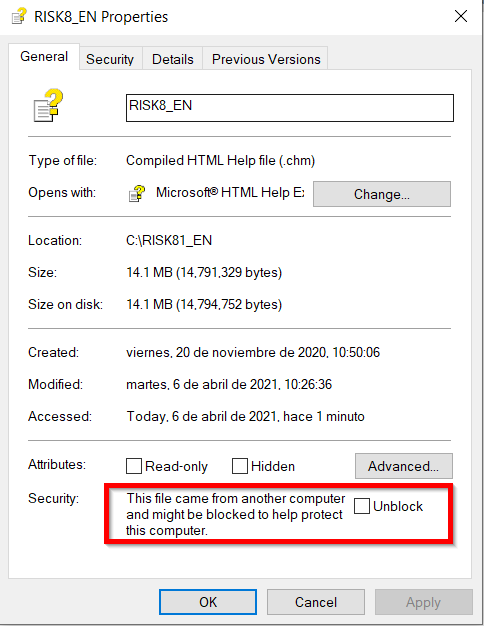 Figure 1 - CHM Properties
Please note: Downloaded CHM files will often be blocked by Microsoft Windows; when the CHM is blocked, it will open and display the table of contents, but pages will not display when selected.
To unblock a downloaded CHM file, right-click the file and select Properties, then check the Unblock checkbox at the bottom of the General tab (Figure 1, right).
Current Version
PrecisionTree 8.2 Local Help (CHM)
Previous Versions
PrecisionTree 8.1 Local Help (CHM)
PrecisionTree 8 Local Help (CHM)
PrecisionTree 7 Local Help (CHM)
Version History