Downloadable Help
Documentation and version history notes for previous versions of @RISK are available through the links below.
Please note: Only documentation for the past two versions (7.6.x and 7.5.x) are available directly. To access support material for versions not listed below, please contact Palisade Support.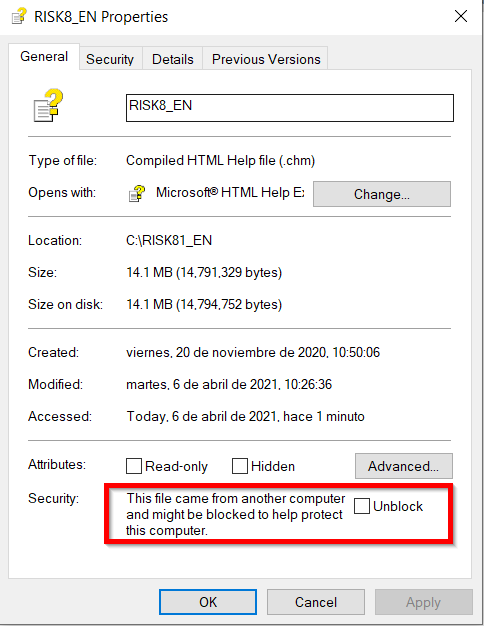 Figure 1 - CHM Properties
Please note: Downloaded CHM files will often be blocked by Microsoft Windows; when the CHM is blocked, it will open and display the table of contents, but pages will not display when selected.
To unblock a downloaded CHM file, right-click the file and select Properties, then check the Unblock checkbox at the bottom of the General tab (Figure 1, right).
Current Version
Previous Versions